Date Confirmed!
Millersville University, Natural Awakenings and Create Karma present
2nd Annual AWARE LANCASTER YOGA & WELLNESS DAY
Sunday, January 22, 2017
Yoga and Wellness Masterclasses, Natural Awakenings Marketplace, Food and Fellowship
Stay on top up breaking news. Sign up for our to join our email list here.
To purchase your preappoved VENDOR TICKET, please click here!
For additional information, visit AWARELANCASTER.COM
MEET YOUR MASTER CLASS INSTRUCTORS! 

Sensei Derek Cook, Brooklyn, NY
"Mastering the Shoulder: Anatomy and Application of Shoulder Mechanics in an Asana Practice"
Join bio-mechanist and asana teacher 'Sensei' Derek Cook as he discusses and dives into the intricate actions of the shoulder girdle.
Kay Corpus, Owensboro, KY
"Fatigue to Fabulous - The Secrets to Boundless Energy & Vitality"
Many conventional medical practitioners simply diagnose their patients wit
h mild depression and reach for the prescription pad. But is this condition really depression-or just depletion? Read more...
Jean-Jacques Gabriel, Philadelphia, PA
"Rocking & Harmonics"
In the therapeutic practice of AcroYoga and Thai massage, harmonics is a subtle and continuous rocking that creates the possibility of release. Read more...
Alex Holmes,Philadelphia, PA
Learn through lecture and then physically experience this expanded awareness with a physical asana practice designed to prep the body for conscious, expanded breath ending in a pranayama to integrate your breath for life and yoga
.
  "Collective Consciousness Rising" with
Sky Society "DJ Juany" Santos, Philadelphia, PA
Join us for a collective experience of high-vibration music from DJ Juany Santos and a stirring practice led by Alex Holmes, Jean-Jacques Gabriel, and Derek Cook. Move, flow, and connect your vibe to our Aware tribe as we celebrate a community in mindful movement and deep play. 
Be prepared to move, play, radiate, and savor your community!
                                        Christyn Schroeder, Boston, MA
"Being Present: Lessons from a Kid's Yoga Mat to Inspire Your Life"
Drawing from Christyn's over 20 years of teaching to children and adults, this workshop will give you clear and accessible ways to respond directly to challenges by acknowledging clear messages from the body. 
Briala da Silva, Lancaster, PA 
Opening Session and Candlelight Yin
Morning Opening Session:
Setting our intention (sankalpa) is a practice of directing our wisdom toward what we want to realize and be most open to in life.  Through the yoga of breath and sound, we will join all of our energies together to powerfully charge each of our intentions for the day.  Learn how your practice can go off the mat and into your life.  All Levels.
The Yin & Yang of Yoga - Candlelight 
All of life is created and sustained through the balance of the Yin and Yang energies of life.  So why are so many yoga classes "YANGing your brains out"?  Am I contributing to the unnecessary wearing out my body vs opening up of space to eliminate aches and pains?  Am I creating true wellness and health?  These are the questions we will explore in this practice of energy, movement, mind and breath.  Come experience how true bliss feels!  All Levels.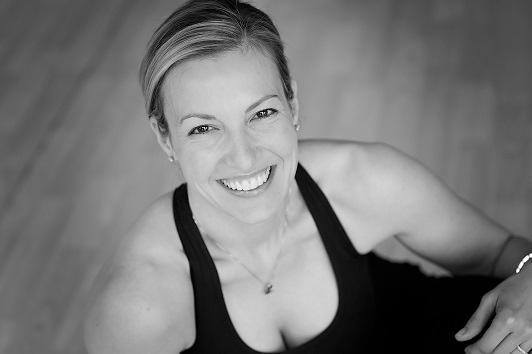 Lisa Taylor, Lancaster, PA
"5 Pillars of Baptiste Yoga"
Creating your practice through the 5 Pillars gives you access to the experience of a pose settling into every cell of your body leaving you with a sense of powerful balance as the result.